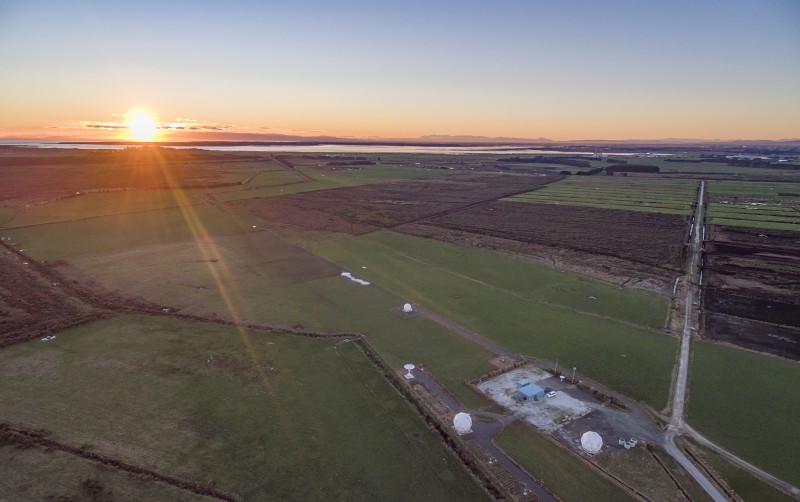 New Southland company Space Operations NZ forging path in booming 'new space' industry
11 Dec 2023


Great South's highly successful space operations business has grown to an extent that on 1 October 2021 it will become a stand-alone company, Space Operations New Zealand Ltd.
It's an exciting development for the business, which has undergone exponential growth in recent years, with increasing demand from international small satellite companies for its commercial and civilian ground station services and launch support services at Awarua.
Space Operations NZ CEO Robin McNeill said Awarua had gone from hosting 24 antennas before COVID-19 hit, to 35 now, and by mid next year there would be 42 on site.
"We will have at least five new antennas installed before the end of this year and we continue to field enquiries from companies in this rapidly growing global sector."
Space Operations NZ also owns its own antennas that are leased to satellite operators and is building another to keep up with demand.
In addition, Space Operations NZ provides downrange support for international launch companies, including Rocket Lab.
Southland has had an active role in the space community since 2004 when the Awarua Satellite Ground Station was established in conjunction with the European and French Space Agencies.
It is New Zealand's only commercial low earth orbit satellite ground station, where data is downloaded from satellites and spacecraft are commanded.
"Essentially, without us you've got a flying brick," Mr McNeill said.
The satellites are used for all manner of purposes, including tracking shipping containers, measuring the atmosphere, imaging the earth, calibrating satellite navigation systems and providing internet services.
Future opportunities for Space Operations New Zealand include building further ground station sites in New Zealand and potentially internationally.
"We have built an excellent international reputation and the longer we work with the space community, the more opportunities present themselves, so we're excited to now have more ability to develop the options and commercialise some of our research and development."
Southland is ideally located for satellite ground stations, given its proximity to the South Pole, flat land with excellent horizon sightlines and lack of radio interference.
Space Operations NZ is a wholly owned subsidiary of Southland Regional Development Agency, a CCO trading as Great South.
The company has its own office at 62 Deveron Street and now has five engineers on staff, including two postgraduate students from the University of Canterbury rocketry research group, which has had a close relationship with Great South.